January 11th, 2011
kstewrobfans
MTV: What "Breaking Dawn" scene are you most excited to film?

Greene: Most excited to film and see would be the big fight sequence against the Volturi. As a cast, we like to do as many of our own stunts as possible, so it's fun and challenging to shoot those scenes. Jeff Imada, the stunt coordinator, is such a blast to work with as well. I'm learning so much from him.
MTV: Tell us about Bill Condon's style on set. How does he differ from prior "Twilight" directors?
Greene: "There's no way to describe what it's like working with Bill Condon except incredible! He is so professional, patient and a fantastic leader. I get excited going to set every day knowing I get to work with him. Each director has brought such a different energy and perspective to the films. Bill is very relaxed and authoritative, in a good way. I feel very comfortable working with him.
MTV: Kristen Stewart said at the People's Choice Awards that she filmed some scenes as a vampire. What was your reaction to seeing Kristen as a vamp?
Greene: Glad to have her officially join the Cullen family!

mtvnews




kstewrobfans
GossipCop
:


It looks like Kristen Stewart will not be joining Robert Pattinson at the Golden Globes. When Gossip Cop asked whether Stewart would be there, an event organizer told us, "Not that we've heard." A rep for Stewart did not respond to calls.
E! Online
:

Kristen Stewart's name was noticeably absent from the list of presenters for the Golden Globes this Sunday, but Krisbian's are still holding out hope the babe might go. Robert Pattinson was announced as a presenter last week, so it's only natural that fans are hopeful his real-life leading lady will come too.


Well, we are hearing Stewart is most likely attending an awards show this season...But it ain't the Golden Globes. Sources close to Stewart tell us that as of now K, has no plans to do go to the show or afterparties. Now, for as why you all shouldn't lose hope. We're hearing rumblings from Academy insiders that Kristen desperately wants to attend the Oscars again this year. And supposedly it's gonna happen





kstewrobfans
(click for full size)

source | via gossipdance :)


dizzymsslzzie
preview*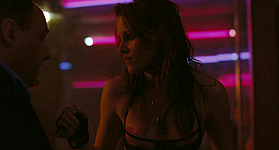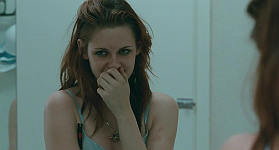 The rest in HD here
twilightmb.proboards.com/index.cgi
(SPOILERS*)
Zip download links will be posted shortly so check back*
enjoy and credit if use ;)
oh and Happy New Year!
Current Music:

Welcome to the Riley's OST - Rebirth
kstewrobfans
Hollywood Insider mentioned the reshoots earlier this week, and that one of the new scenes being filmed involves a baby and a dog. I don't know what that's all about or whether the scene involves a dog eating a baby or a baby eating a dog or even Robert Pattinson… but that's what they got.


What wasn't mentioned was how extensive the reshoots were - seems there's a good couple of weeks planned of new stuff, including a new ending
.

Another casting notice was issued this morning, advertising for :

(
Read more...
Collapse
)
via

Two different sources confirmed for me today that the film is undergoing reshoots this month.

One told me, "I'm being told that director Francis Lawrence has been asked to reshoot some of the movie - someone wants the film, which is a very stylistic almost jigsaw-puzzle of a film, to appeal to a broader audience than what it will in it's current form (read : more commercial). That doesn't mean it's a poor film, in fact I could be a brilliant piece, it's just a studio making sure they get the most bums on seats possible."

Another, who has somewhat of a link to the production, says "It's all good. The film is brilliant, man. Oscars 2012. Mark My Words. But yeah, what you've heard is true - we are doing new stuff. It's all secondary character stuff"

The first scene to be reshot "involves a 9-month old baby (blue-eyed) who is going to playing with a small dog - a Jack Russell, I believe", I was informed earlier today.
We don't know if Rob will be part of the reshoots, but he will be in LA on Sunday for the Golden Globes so anything is possible.

via