kstewrobfans
I've been fearing this for a while and I've reached the point of no return. It pains me, but I have to quit Pattinsonstew. As you have probably noticed, posting and "keeping up" has become almost impossible as of late. Since the clock turned 2011, my life has been filled with excitement but at the same time with a lot, A LOT of work. I travel more that I'd like to and time zones kill me! When I do get a "break", I'm just literally too exhausted to cope with life (seriously!).

Following Rob and Kristen has been my escape from reality for the past 2 years and I've loved every minute of it. But it's also a lot of work, work that requires time that I no longer have and I'm just not comfortable not being able to give as much as I use to. I feel there are better communities, better sites and better bloggers doing a MUCH better job and I would rather support them than continue *trying* to run things here.

This by no way means I'm done keeping up with Rob and Kristen...heck no! I'll still continue to support them as much as I can. I'll linger around
Twitter
every now and then to fangirl when I can and to share or RT what I find interesting. But as far as posting here and dedicating to blogging...I simply can't do it anymore :( Hope you all understand. The community will continue to exist so that people can still look through our archives and snag whatever they find useful.

A million thanks for supporting us, for commenting on our posts and for caring enough to stop by if you were a casual visitor. I truly appreciate all of you and wish you all the best.

Here's a short list of communities/sites/blogs we truly admire and which I'm certain will meet your Rob and Kristen needs:
kstewartfans
rpattzdaily
twilightxchange
pattinsonlife
fiercebitchstew
Pattinsonladies
,
RobPattzNews
,
GossipDance
,
TwiBritneyFan
,
RobstenLust
,
Letmesign
,
ThinkingofRob
,
PattinsonCode
,
Twilightish
,
TwiDazzledGal
SPANISH

twiboys
brandheroin
TodoTwilightSaga, DiarioTwilight, TheVampireClub
PORTUGUESE
ROBsessedBrasil, sublime_kstew, StewartBrasil, Twilightfever



dizzymsslzzie
preview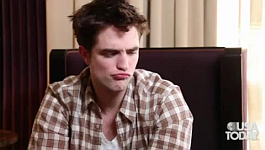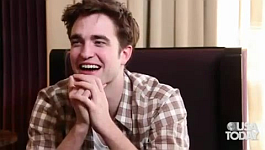 the rest + ZIP download link here -->
twilightmb.proboards.com/index.cgi
enjoy and credit if use ;)
(
more previews
Collapse
)
kstewrobfans
Sipping on coffee with milk on a sunny morning at the Four Seasons, Pattinson describes attempts to housebreak the "German shepherdy-mix" he recently adopted from a shelter in Louisiana. "He's called Bear," Pattinson says matter-of-factly. "I was trying to potty-train him to go on the balcony of the hotel room," he says. "It was so windy in Vancouver, the door slammed in his face, and I was just like, nooo." He sighs: Before Bear was adopted, the pup was found in a trash can outside a bar and has since almost had a run-in with a wolf and a seagull in Vancouver. "He's got a door phobia anyway."


Clad in a plaid button-down and jeans, and minus screaming fans, paparazzi, managers and studio minders, Pattinson lets go of his shyness in the time it takes to recap an "unbearably irritating" game of Words With Friends. It's only in front of a video camera later that he noticeably shrinks, adopting a hunch that matches his quick-to-draw sheepish grin. But one-on-one, conversation spins like cotton candy as Pattinson, 24, discusses hanging up his trademark vampire fangs for the 1930s-set Big Top world of Water for Elephants, a movie he calls "definitely bigger" than any other he has done outside the Twilight franchise.
In Water for Elephants, which hits theaters Friday and is based on the best-selling book by Sara Gruen, Pattinson plays Jacob, a veterinary student who abandons his studies and jumps aboard a steam train for the Benzini Bros. roughshod circus. Jacob quickly falls for star performer Marlena (Reese Witherspoon), who is trapped in a marriage with the circus owner (Christoph Waltz).
Blame it all on the selling power of an gentle giant named Tai.
(
Read more...
Collapse
)
kstewrobfans
Fox is marketing the Depression-era drama, also starring Reese Witherspoon, to followers of the Sara Gruen novel and its love story
. As Robert Pattinson was about to step onto the red carpet at the April 17 premiere of Water for Elephants in New York, photographers frantically yelled at one woman, "Lady, lady, get out of the way." Little did they know they were screaming at Fox 2000 president Elizabeth Gabler, who made the period romantic drama that stars Pattinson opposite Reese Witherspoon.
Being anywhere near the young actor means dealing with Twilight mania, but fans of the vampire saga certainly didn't come out in droves last year to see Pattinson's film Remember Me. So, from the outset, Fox has pinned Elephant's marketing campaign to Sara Gruen's best-selling novel of the same name and the love story at the heart of the tale about life in the circus during the Great Depression.
Witherspoon and Pattinson -- the protagonist of the film and in almost every scene -- have done most of the press for the movie together. But Elephants, because of its setting, isn't an easy sell and could take time to grow. Francis Lawrence (I Am Legend) directed the film adaptation, while Christoph Waltz and Hal Holbrook also star.

Going out Friday in 2,817 theaters, Elephants isn't expected to have a big opening, with Fox estimating a weekend gross of $13 million to $15 million, though the film has increased its momentum with adult females.
The studio believes the movie will serve as counterprogramming as summer tentpoles start to unfurl and that it will play like an adult drama. Elephants cost $40 million to produce.


There's no doubt that Fox has taken advantage of the vast network of Twilight fans in marketing the film.
At the premiere, representatives from groups like TwilightMOMS were assigned spots on the red carpet, and its site has documented Pattinson's every move in promoting Elephants. Other Twilight fan sites have done the same.
Latest tracking shows an uptick in the number of younger women who want to see Elephants, although females over the age of 25 -- the demo who turned the book into a best-seller -- continued to lead. As with younger females, interest among older men is picking up.
Witherspoon and Pattinson, along with Waltz, will now begin promoting Water for Elephants overseas, where it begins rolling out in earnest on April 29.

THR



kstewrobfans
(more shots at the source)

Robert Pattinson swung by Jimmy Kimmel Live last night to chat all about his new movie Water For Elephants. The film, which is out tomorrow, features Reese Witherspoon and a full cast of supporting animal actors, and Rob spoke to Jimmy a bit about how he interacted with the four-legged creatures. Rob also revealed a childhood love of MC Hammer's '90s cartoon Hammerman — Jimmy even gave Rob a special Hammer gift Robert called "the best thing I've ever gotten"! Their conversation was the latest press effort in a long week for Robert. - PopSugar

kstewrobfans
This is just merely a compilation to give everyone an idea of how the movie is being received by the critics. As with any film, there are those that love it and there are those that don't, no suprise there. This, to me, does not diminish the work and performance of the production & the cast. Only a few excerpts are included here, full review at each individual link. We hope to see the film tomorrow and will come back to this post to share our input :)

Moviehole

Director Lawrence ("I Am Legend") has created a visual postcard of Depression era America, his camera catching even the smallest detail. The screenplay, adapted by Academy Award nominee Richard LaGravenese ("The Fisher King," "The Bridges of Madison County"), is strong, telling the story in a straightforward way that holds your attention throughout. Jack Fisk's production design is equally well done, giving us a look back to a time that few are alive to remember. All of the above are powered by the music of James Newton Howard, who delivers one of his best scores ever. But the main attraction here is the performances of the three stars. Witherspoon has been very scarce on screen since winning the Best Actress Oscar in 2005 for "Walk the Line." In the six years before winning the award she appeared in no fewer than nine films. Since, she has appeared in half that number. Her work here is perfectly nuanced in a role that could have quite easily been cliché'd. Waltz is perfect as August in a role that shows us why that Oscar win was so well deserved. But the surprise here, for me anyway, is Pattinson. Quiet and brooding in the "Twilight" films he seems to jump off the screen here, matching Waltz and Witherspoon scene for scene. Who knew this kid could act?? Well done young man. Applause also to the great Hal Holbrook, whose performance bookends the film. And I would be remiss if I didn't include praise for Rosie the elephant, Queenie the dog and the other animals that help tell the story.


Comingsoon

Pattinson brings plenty of personality to Jacob, making him immensely likeable and keeping the viewer invested in all his highs and lows, the role offering lots of opportunities to show a wide range of emotions. Witherspoon doesn't have a lot of heavy lifting and she's more impressive for her acrobatics on an elephant than her dramatic moments. Few films deliver exactly what's advertised as well as "Water for Elephants" does with the results being an old school Hollywood romantic epic unlike anything we regularly see anymore. The fact it works as well as it does is a strong testament both to the source material and to those involved with bringing it to the screen.


IndieWire
I'm sure the filmmakers didn't mean to take the title so much to heart, but this would-be romantic drama is as lumbering as an elephant. Somehow Robert Pattinson and Reese Witherspoon have lost their usual sparkle, and even a circus in the background can't save us from the tedium that is Water for Elephants. I've been waiting for Pattinson to have a non-Twilight script that will let us see whether he can really act. His indies, like Remember Me and Little Ashes, have scripts so awful you have to give him a pass. I'm still waiting; here's he's good-looking and stiff, as always. We know Witherspoon can act and be charming, but she's oddly stiff here too. With Jean Harlow platinum hair, Marlena always looks glam, which is simply another of the film's mysteries. How does she afford her great wardrobe of satiny 30's gowns when the circus is about to go bankrupt?


(
Read more...
Collapse
)
kstewrobfans
Robert Pattinson had a warm welcome as he arrived at Jimmy Kimmel Live to promote his new flick Water for Elephants. The Twilight heartthrob is a big hit wherever he goes! Rob is always very patient with the screaming crowds, and even stopped to sign some autographs for fans before making it into the building. What a guy! - zimbio



(

+6Collapse

)



kstewrobfans
Pattinson took a moment for a brief phone interview before he was needed on the set of a night shoot for the vampire mega-hit. He seemed downright exhausted. "I'm just arriving at set, thinking I'm going to work all night," he said. "I'm kinda losing my mind."

Question: Sorry to hear you're so exhausted. Can you tell us what your time was like on "Elephants," with Reese Witherspoon?

Pattinson: It's easily one of the best experiences I've had making a film and it's by far one of the best experiences in my life. It didn't even feel like work and a lot of that had to do with Reese. She makes an effort to make it like that. I think she believes that it's really important to enjoy your work, especially when you have to be there for so many hours every day. I made a great friend out of it.

Question: How did working with the animals impact the environment?

Pattinson: When you have totally unpredictable elements, and there are dangerous elements in every single scene, everyone is in the same boat. If you're trying to herd up a pack of horses, it doesn't matter who you are. There is manure everywhere and everyone was filthy all the time. It was an egalitarian set because of that. It's quite inspiring to be around [the elephant]. It doesn't really matter what your taste is, everyone is going to like being around an elephant. It's not like being around another actor some people may not like.

Question: Reese mentioned that she found the paparazzi attention on you unlike anything she's seen before. What do you think?

Pattinson: She's trying to sound humble about all this but she's in all these magazines every week. It's a circus outside her marriage. Plus, I always see her [in them] buying her sandwiches and going to yoga.... I guess she's kind of accepted it in a lot of ways.... It's just a strange situation to be in if you're a sane person to have that kind of attention put on you.


latimes
dizzymsslzzie
preview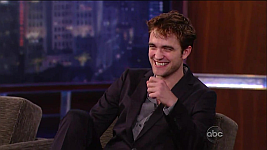 the rest + ZIP download link here -->
twilightmb.proboards.com/index.cgi
enjoy and credit if use ;)
Current Music:

The Kills - baby sis